Gutom Intro
Wooot Wuuut! Wooot! Halu everybody! So what about Ginitaan? Ssome call it "Ginataan" but it seems so Tagalog-y? In Vigan, we pronouce that as Gi-nit-ta-an. This is actually an Ilocano cuisine that I found in one of the restaurants in San Fernando City, La Union! Bongga!
About Ginitaan
This is actually a popular snack in Ilocandia and rare in fine dining restaurants. But one day when I was looking for a place to eat in San Fernando City, La Union, I found a restaurant just near the city plaza. I'm not sure if this is a fine dining restaurant though! Hahaha...
All I know was, the restaurant looked so attractive but when I looked for what food there offer, they only sell common food that are not so fine dining-y. So what is Ginataan!!!! Answer! -- This is a colloidal Ilocano merienda (colloidal due to the flour) mixed usually with kamote (the root crop type we call in Ilocano as kamotit), cassava, sago (those little cute gelatinous balls mixed in halo-halo) and another flour shaped with sphere. Yes, as in flour balls. And... don't forget the coconut milk. When I say cocout milk, this is not the buko water that comes out inside the shell when you break it. I am referring to the white extracts coming out from the grated or ground coconut meat.
Cost: 25 pesos
As usual, Palagutom Boy loves eating food below 100 pesos. So this is so swak na swak sa bulsa (translation: so act, nah! so act, so bull so). Usually, this is sold in carinderia at an amount of 10 to 15 pesos. Sometimes it is free where you are "close friends" with your neighbor who sells it. But since the restaurant's ambiance and class is more than a carinderia, then 25 pesos is good!
Where to eat this, aber?
I found this food in Cafe Esperanza near the city plaza of San Fernando and Mabanag Hall. They are open from 7 am to 7 pm. They usually serve snacks.
MORE: WHERE TO EAT (AND BUY FOOD) IN LA UNION?
  

DISCOVER MORE PALAGUTOM MOMENTS IN SAN FERNANDO!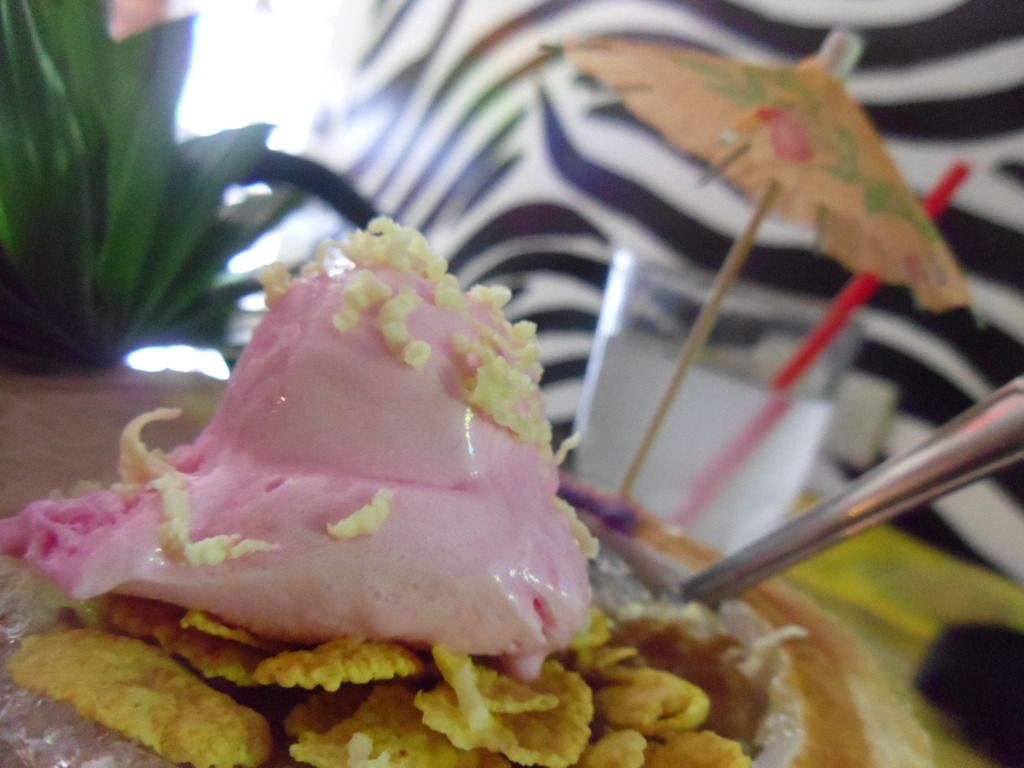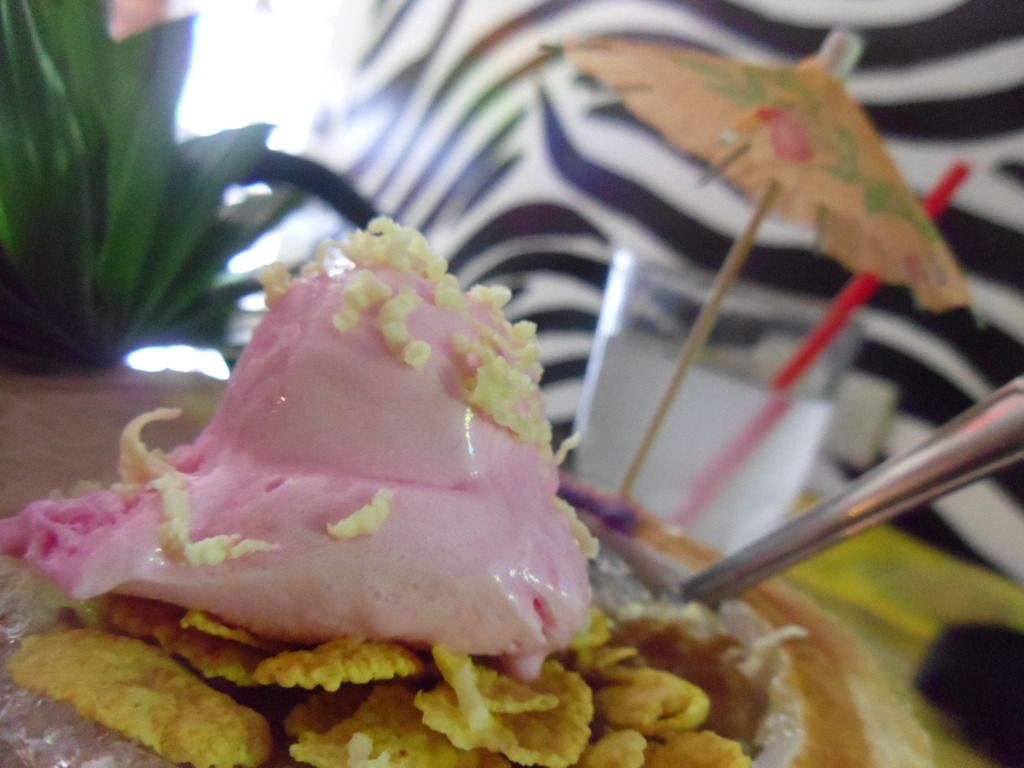 [SAN FERNANDO] La Union food trip: cheap buy "sosyal"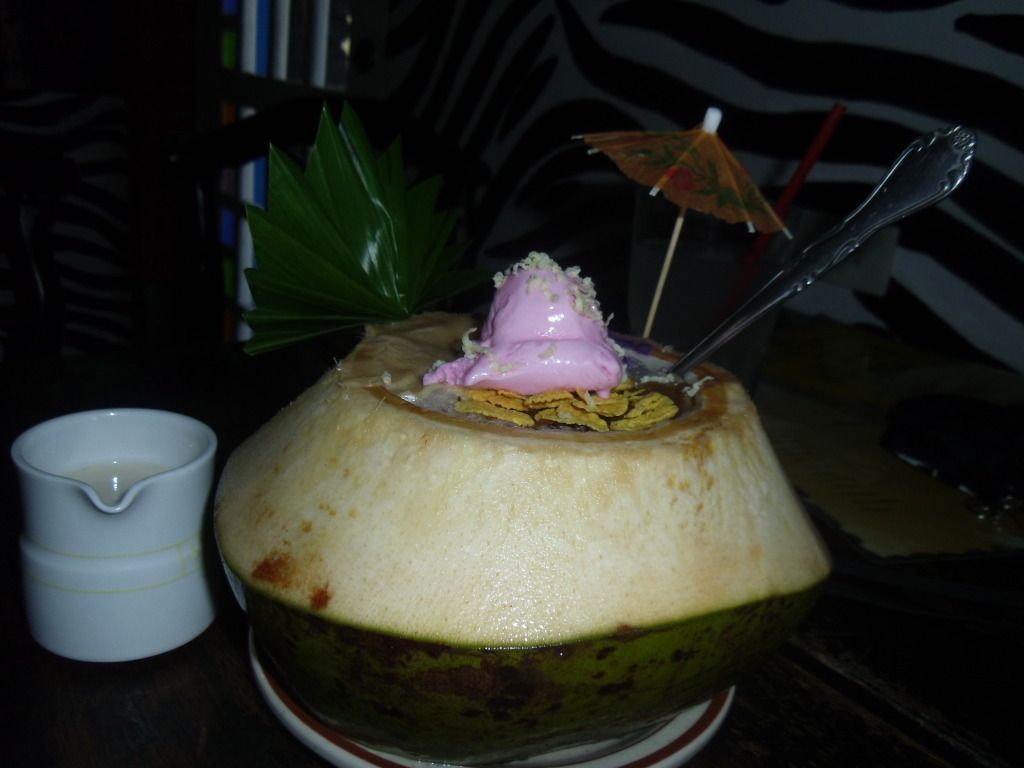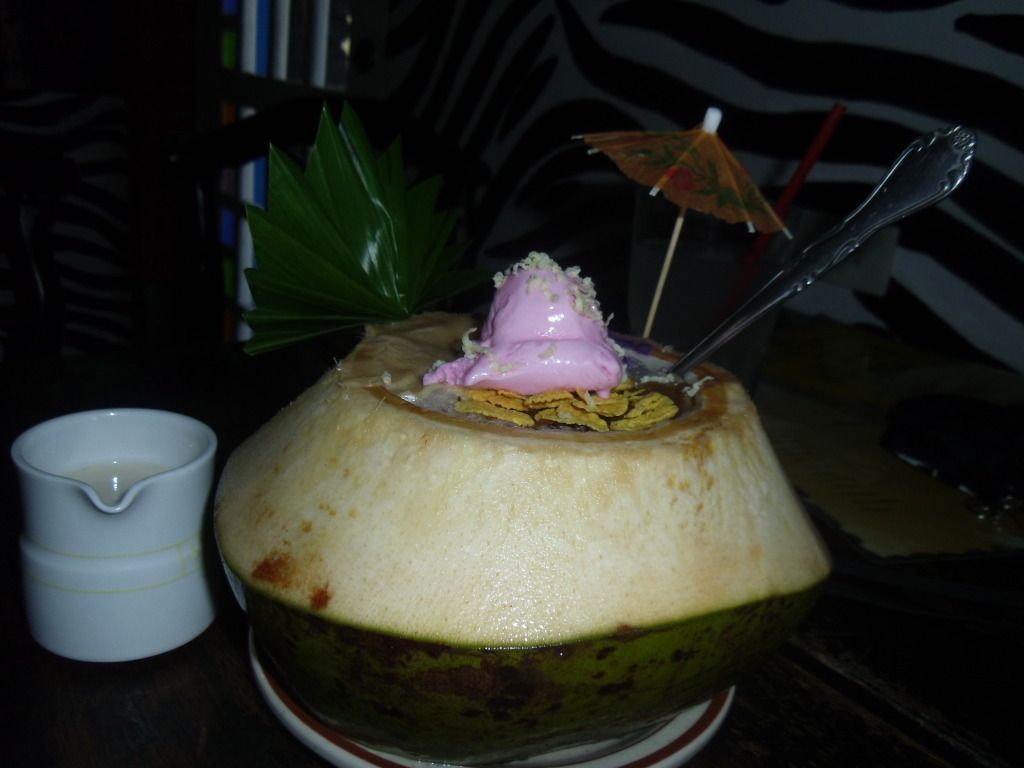 [SAN FERNANDO] Halo-Halo de Iloko of La Union, Bongga!
[SAN FERNANDO] Brother's Grille: San Fernando, La Union!
[SAN FERNANDO] Brother's Grille: San Fernando, La Union!
[SAN FERNANDO] KFC La Union